**Mini Non-Spoiler Review**
---
The Cousins
by Karen M. McManus
---
Synopsis: Three cousins are invited to their Grandmother's private resort despite their parents having been mysteriously cut off from Gran decades ago.
Main Characters: Milly, Audrey, Jonah, Allison, Archer, Anders, Adam, Gran
Goodreads average rating: 3.86/5
My rating: 4.75/5
Do I recommend? For sure
For fans of? 
---
My Goodreads Review:
"Karen M. McManus does it again! I really ended up enjoying The Cousins, and I am now 4 for 4 with McManus's books.
Heading into The Cousins, I was a little concerned about the lower Goodreads rating. After reading, I definitely understand why this book could've been received not as well as her others. This might sound like a lot of criticism for a book I'm rating so highly, but I definitely felt the pacing was slower, characters were weaker, plot twists weren't as impressive, and dialogue was too forced.
However, by the end of this book, the slower pacing and criticism I had at the beginning of the novel was all worth it. The last portion of this book was really addicting, and I simply had a hard time putting it down. I for sure enjoyed this book my entire time reading, and although I picked up on some issues, I was ultimately very impressed with this YA mystery.
A good start to the new year!"
---
Characters: 8/10
-the characters weren't as impressive as the ones in her previous books, which have been great IMO
-they were certainly likable for the most part
Writing Style: 8/10
-felt a little off from her previous work
-still kept me in suspense
Pace: 8.5/10
-definitely heavy on the mystery and lacking on the thriller aspect
-even though it was slower, I was still into the story at all times
Entertainment: 9.5/10
-I can't exactly place why, but I still enjoyed this book all the way through
-the ending was really strong
Average: 8.5/10
---
Addicting? 
not at all   ,   minimally   ,   sort of   ,   considerably   ,   extremely
Boring parts?
none    ,    rare   ,   some   ,   frequent   ,   lots
Original?
not at all   ,   minimally   ,   sort of  ,   considerably   ,   extremely
Humor?
none    ,    attempts   ,   some laughs   ,   pretty comedic   ,   hilarious
Steamy?
not at all   ,   a bit  ,   sort of  ,   yes   ,   extremely
Overall thoughts?
bad   ,   meh   ,   good   ,   very good   ,   excellent   ,   superb
GIF thoughts while reading?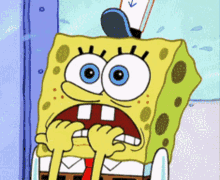 ---
Grade: 91%
---
Hope everyone's doing well!
bookbloggingbooks