**Mini Non-Spoiler Review**
---
Chosen Ones
by Veronica Roth
---
Synopsis: Five "chosen ones" gather ten years after defeating a dangerous monster, where a familiar threat looms again.
Main Characters: Sloane, Mox, Matt, Esther, Nero, Ziva, Albie
Goodreads average rating: 3.66/5
My rating: 4/5
Do I recommend? Yes!
For fans of? 
---
My Goodreads Review:
"It's been quite some time since I read a Veronica Roth book, even though this one felt like a completely different ballgame than her previous books. Ultimately though, I ended up very impressed her work once again!
Chosen Ones is an adult sci-fi/fantasy novel that put a nice twist on the chosen one trope. I started off the book really interested in where it was going, as I was fascinated by the focus on the characters' lives years removed from their experience as "chosen ones". However, as the magic system and world became more fleshed out, I lost a little interest. There seemed to be a pacing issue in the middle where there were awkward scenes inserted in order to build the world up. It became a bit clunky for me. By the end though, I was invested again, and although some of the resolution confused me a bit, I left the book on with a pleasant feeling.
On another note, I was not a huge fan of the main character or the love interest. I thought both Esther and Ziva were great side characters though, but that didn't quite make up for me being constantly annoyed with the protagonist.
Overall, I think readers should give Veronica Roth another chance with this one. It's not perfect, but it's very interesting. I'm very curious where the sequel goes, because everything felt nearly wrapped up at the end of this one.
EDIT: I'm seeing a lot of people who found the main character's struggle with PTSD and her complexity a redeeming part of this novel, so I guess I'm in the minority on Sloane there."
---
Characters: 8/10
-I thought Sloane made a lot of frustrating decisions; found her pretty unlikable
-Esther was a solid comedic relief from all the serious characters
Writing Style: 9/10
-I really liked the mixed media (news reports) throughout the novel
-nothing to nitpick
Pace: 8/10
-in general, the pacing was all over the place, especially in the middle
-a slower moving story
Entertainment: 8.5/10
-the newness of this type of story kept me entertained even in slower parts
-beginning was most interesting to me
Average: 8.375/10
---
Addicting? 
not at all   ,   minimally   ,   sort of   ,   considerably   ,   extremely
Boring parts?
none    ,    rare   ,   some   ,   frequent   ,   lots
Original?
not at all   ,   minimally   ,   sort of  ,   considerably   ,   extremely
Humor?
none    ,    attempts   ,   some laughs   ,   pretty comedic   ,   hilarious
Steamy?
not at all   ,   a bit   ,   sort of  ,   yes   ,   extremely
Overall thoughts?
bad   ,   meh   ,   good   ,   very good   ,   excellent   ,   superb
GIF thoughts?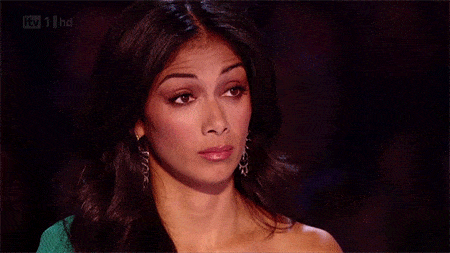 ---
Grade: 87%
---
Hope everyone's doing well!
-Sean, bookbloggingbooks